The Proof!
This page is just about ready for pictures! Now all I gotta do is go out, catch some fish, and take pitchers of 'em! Until then, heres a couple to tide ya over...and a pitcher of me too!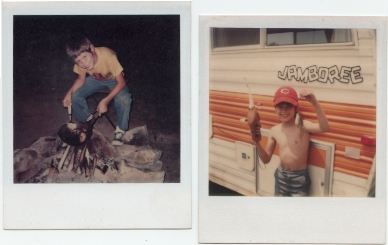 Heres a new picture of the boat behind my truck!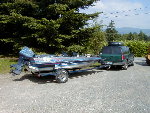 Okay! First trial run is done! We took the new boat out to a little place called Lake Cavanaugh on Sunday and cruised around for a couple hours. We could see big largemouth swimming the shallows, but couldnt get them to take anything in the heat of the afternoon. Also hit the private pond and Jimmy pulled out the nice smallmouth below.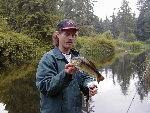 BACK
HOME
FISHIN PHOTOS
LINKS